R. R. Sabha (Rasika Ranjani Sabha) was founded in 1929 by A.K.Ramachandra Iyer, owner of then Midland theatre, M. Logoantha Mudaliar and K. Natesa Iyer. Initially programmes took place in Vanniar School, Nadu street, and later in National Girls high School (no Lady Siva swami Iyer Girls, School), on Sundareswarar Koil Street, Mylapore. In 1930, the Sabha bought seven grounds of land, on the same street, from Kovur Sundareswarar temple. The hall where programmes were held subsequently was named Sundareswarar Hall. Read more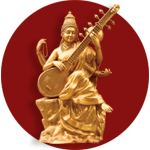 CORE VALUES
Promoting and showcasing the rich cultural heritage and diversities of India throughout the year
Bridging between classical excellence and modernity
Redefining our Sabha experience of the Rasikas
Fostering art beyond borders
Initiating meaningful conversations on art and culture
Supporting the cultural ethos by honoring ace performers and acknowledging young talents
---
Facilities
R R Sabha consists of two level air-conditioned auditorium with a 2000 sq.ft. stage, One multipurpose hall, Rooftop Hotel and Partking in the basement. The auditoriums are fitted with smart-designed wooden stages, comfortable seating, centralized air-conditioning and state-of-the-art audio equipment which promise the best acoustics. Australian educated and trained experts had been hired to design the acoustics in the halls. Every square foot has been constructed aesthetically as well as functionally.
Green rooms, public areas, main hall, safety and sanitary facilities and power backup ensure peace of mind to organizers as well as audience during every performance. The Sabha also offers parking space at the basement. Another attraction is the eatery on each floor and a roof-top Cafeteria that caters to a range of traditional delicacies.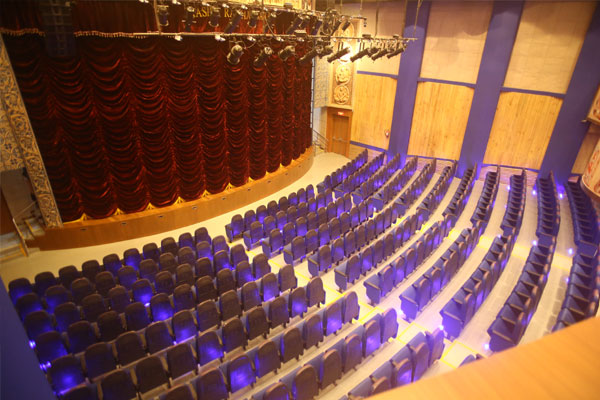 Sundareswarar Hall - Auditorium -1
Very well designded stat of the art auditorium with designed aquastics and lighting arrangements.
Seating Capacity of 490 - Gound floor.
Seating Capacity of 170 - Balcony.
Well equiped green room.
There is a mechanical chair for seniors in wheel-chairs- to be transported to the main seating area, in the ground floor auditorium.
---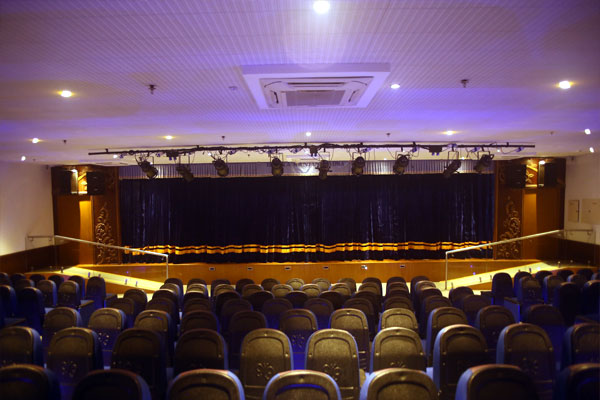 Kamakoti Triveni Sri Chandrasekarendra Saraswati Hall - Auditoruim 2
Compactly designed hall with hi-quality audio and lighting.
Seating Capacity of 490 - Gound floor.
Well equiped green room
---
Multipurpose Hall
This hall is best suited for social function and small events.
Seating Capacity of 70 - 2nd floor.
Suitable for small function.
Chairs and table can be re arranged to suit the occassion.
---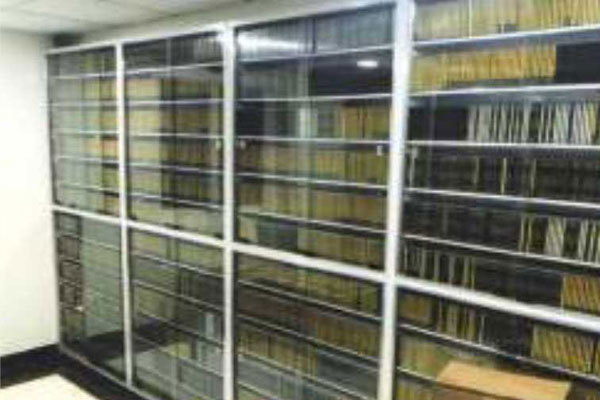 CD Archival Library
Collection of Old Audio recordings.
More than 2 lakh hours are audio concerts of the legends are collected from the various source.
Thsee are digitised audio, which will be made available for the audiance online.
Chairs and table can be re arranged to suit the occassion.
---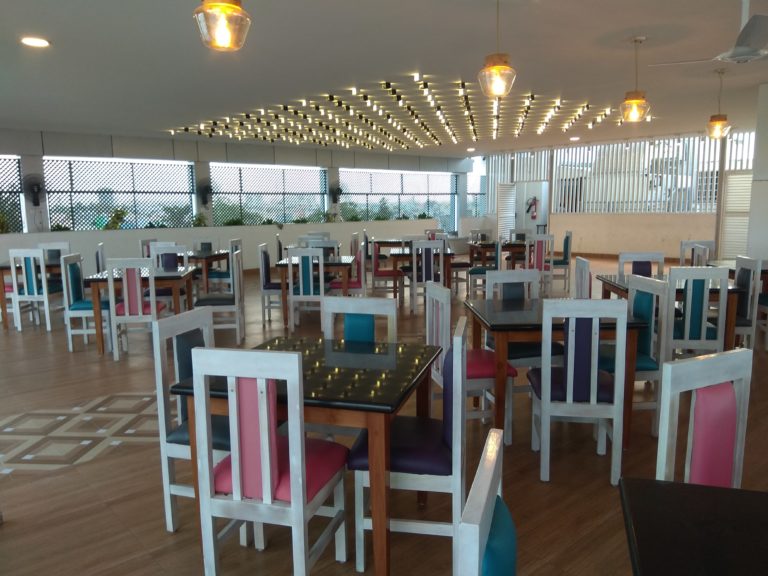 Rooftop Restaurant
The first rooftop restaurant in Mylapore with delicious and fun Indian cuisine. The space is also available for parties, events, private events, get-togethers etc..
The 4000 sq ft rooftop restaurant has a capacity of 80 at a time.
The space is also available for parties, events and get-togethers etc..
---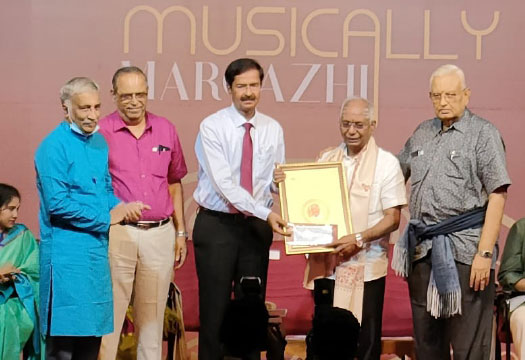 Award to Sri R Nagarajan, Secretary Rasika Ranjani Sabha.
Karthik Fine Arts, Chennai has conferred "Best Cultural Organiser" award to our Sri R Nagarajan (Sri RN), Treasurer Trustee/SMSP Trust and Secretary Rasika Ranjani Sabha, Mylapore today Nov 27,2021) in a grand function at Vani Mahal, T Nagar Chennai. Sri S N Subrahmanyan, Chief Executive Officer and Managing Director, Larsen & Toubro presented this incredible award to Sri Nagarajan in recognition of his commitment to excellence and tremendous contribution in organizing cultural events. Everyone knows Sri RN's dedication and sacrifice. Our sincere congratulations to Sri RN. We must place on record the untiring support extended by Smt Rajalakshmi Nagarajan enabling Sri RN to concentrate on all endeavors undertaken by him.
Acceptance speech by Sri R Nagarajan.