---
Booking details of the Auditorium -1.

For tariff and other charges
please email (rasikaranjanisabha1929@gmail.com) your requirements or
call us at Land line: 91-044-2464 1767 or Mob: 91-86103 57987.
---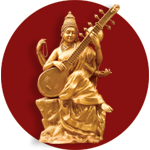 SUNDARESWARAR HALL (Auditorium - 1)
One of the finest Auditorium in Chennai, is at the heart of the city's cultural hub - Mylapore. Very well designded stat of the art auditorium with hi-quality aquastics and lighting.
Facilities:
Seating Capacity of 490 - Gound floor.
Seating Capacity of 170 - Balcony.
Redefining our Sabha experience of the Rasikas.
Well equiped green room.
Mechanical chair for seniors in wheel-chairs- to be transported to the main seating area, in the ground floor auditorium.
Others:
Stage decoration, video, photo and live streeming can be arranged with our associates.